The Deep Sleep
September 19, 2013
Death pulls me from my deepest of dreams.
Death in the form of noise;
In the guise of a phone call.
A subconscious whisper starts me,
And a crawling feeling alerts my ears.
An October dawn outside;
A school day before us.
Death awakens me in a midnight ring
And I know,
Though I hear a partial conversation
My blood runs cold
And it is the silence that speaks.
My mother, her groggy silence tells me,
Even as I know
It is not I who is the deep dreamer.
I say a silent zai-jian for
Grandfather, dearest;
He who, after supper and in good spirits,
I was later told,
Went for a light nap,
But it was Death in the form of a
Deep sleep.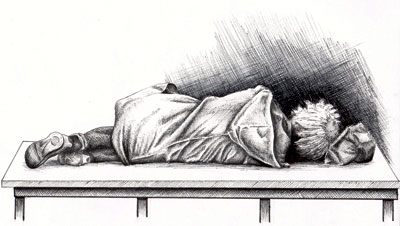 © Devin N., Sherrills Ford, NC