Seashine
September 18, 2013
Take a picture here he said, I complied and snapped a frame.
Take a picture here he said, I smiled and clicked again.
The pebbles on the sea shore shine just while the waves fall
In solitude the break is mourning, the steps on the sand effacing
The colors of my hair are changing, splits on the ends vibrating
Off a pulsing citrus air.

Take a picture here he said.
Convex belly in seal-like skin rocks on the waves
Wrinkled hands
Duck-webbed feet paddle the sea
Gray stringy hair remembering younger days
I watch.
And wonder where he started
The sea it called him years ago
And never left off calling
The tides they came and went like
A rhyme but never left his vision
Without control became addicting
Giants of amassing magnitude
Attracting like a magnet
Pulling closer
To the sunshine stains, faded sand.

Take a picture here he said.
Bleached heads
Four in a row
Big to small-- little duckies
Or that's what I would call them
Tumbling on the sand
Tripping on the rocks
Children of the sea
Hair reflecting
Shrill little calls and scrunched
Up freckles
Wee little feet trod the pathways.
I've always wanted to leave a message
In a bottle,
Green glass
Long neck
But the thing is you never know
Who'll find it
Or listen
If they'll care
Or it'll matter
Maybe it'll mean nothing
But it'd feel better if it did
I'll never really know.

Take a picture here he said.
And I watch
The sun stain the waves
Cathedral window into
The sea.
Its own religion.
Follow the rules, treat it right
Love, respect, communication
Stay in sync, fall with the falls,
Rise when it's time
Memorize the vicissitudes
Of watery attitude
The way it moves over the curves of human
The lapping of fingers 'cross a nest of sea foliage
The lacing of intricate colors--
Water colors
At their finest
It paints a vision
Of the utopian future
You wish for.
Me too.

Take a picture here he said.
A curvaceous grin.
The sea is your church
And the sunrise your steeple
Open your eyes
And you'll see all the people
They live in the sea
They worship the sand
The tides rule their lives
And their tans aren't reprimand
Kisses of the sun
Known as freckles
Adorn the faces, soft tiny sprinkles
Hammock lives
Grimy toes
Purple crow's feet
Electric eyes
Reflect the beat
Of a centered sea and
Oceanic pleas--
The sound inside
The shell
Soothing but beseeching
Poseidon is calling.

Take a picture here he said, I lifted up the camera.
Fish net captures the pearl.
Stuck right here forever.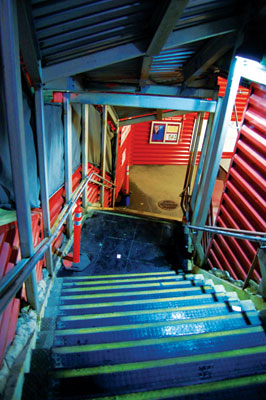 © Karen C., Holbrook, MA