Cutlery
September 9, 2013
I'm at a fork in the road. I suppose that's what they would call it.
The wind is telling me otherwise.

The feeling is resembling a cliff, either I get pushed off or
Jump.

Mostly my fingers type about love and fear and all that stuff that seems to disassemble itself suddenly and before you're ready for it to do so.

Warning I'd prefer first.

I type because I think I know so much of it;
The stuff that slips into the spaces between your feelings and fogs the lenses on your bifocals.

It's easier to understand flowers and death than ideas.

Evolving things like oceans pouring out of moon rays,
Light bulbs scintillating,
Clever words, witty sayings, fresh clover in a field of perfunctory lilies.
These possess the ability to charm.
So do I.

But I tend to shatter or lose everything.

Type like a tap dancer across the floor.
Earplugs in. World out.
I rather prefer spoons.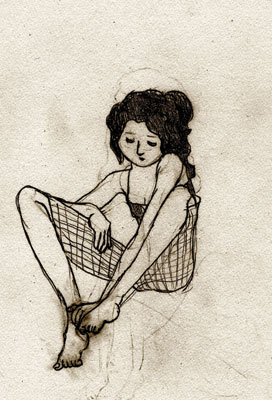 © Samantha W., Albany, NY