Nightmare Thanks
August 22, 2013
As I lay sleeping,
Snoring and dreaming,
A small gang of secret Thanks,
Sat planning and scheming.

The most elite of them all,
Ranging from very big to very small,
The secret Thanks,
Always knew how to take a fall.

They each came to be,
A part of this big family,
Because of this one girl,
Who refused to speak kindly.

Now the girl had forgotten,
All about the Thanks that have gone rotten,
That were said into her pillow,
Beneath her blanket made of cotton.

Now the Secret Thanks became a colt,
And formed a top secret revolt,
To kill the ungrateful girl,
By the shock of a thunderbolt.

As the Secret Thanks crept up to her face,
The bolt picked up power while they picked up pace,
The girl woke up,
And screamed out all her unsaid Thanks!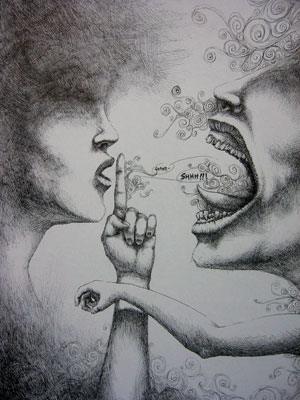 © Andrew M., Apple Valley, MN