Cyanide Babe
MAG
August 2, 2013
Smoke and cyanide cover your lips,
Give me a sip of your desperation.
Weave your physique around my shoulders,
Lock your legs around my sanity.

Spin me about with your mouth,
Drag me under the icy waves of your
heartbeat.
Touch my chest and leave the pockmarks of your poison touch,
But only stay long enough to stop my heart for one single beat.

Take the roots I've grown and set
them aflame,
Make me forget that I have people
besides you.
Run your fingers through my hair leaving ash behind,
Resuscitate me with hesitation.

Kick me off the edge with your heels,
Allow my heart to fly as I unravel from you.
Grab at my ankle as you leave burns from where your palm held me steady,
Let me dangle there so I can see the world turned upside down by you,
My Cyanide Babe.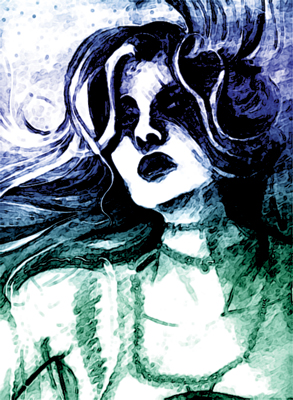 © Sindi J., Westminster, MD