True Colors
August 12, 2013
I'm no princess.
But that's what everyone sees me as.
Just another bubbly blonde, another
Pretty face.

I would trade Taylor Swift for Three Days Grace any day.
There's something about the darkness and
Destructive tone of a song that fills me up.

Even though I wear it, pink is not my
Favorite color. I'm not a Barbie doll.

Like anyone else, I battle demons.
And I fight a gory battle; one with
Blades with chains and swords.
Battles build character, not shoe shopping.

I'm not what I look like in the mirror,
My true colors shine not through the clothes I wear,
Or the way I act, but through the things
My heart and soul hunger for.

There's something rewarding about dirty work,
Work that makes you sweat and ache.
Thanks, but I don't need you to massage me.
I like the pain.

Being a woman does not make one appear weak.
It makes her strong with a heart filled of courage
And passion for depth and emotion.
That's not something that cosmetics can always fulfill.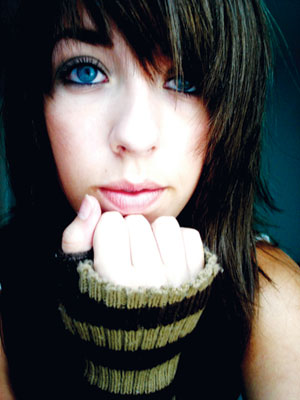 © Brit H., Peabody, MA