Games
August 4, 2013
I Spy With My Little Eye the man across the room.
I will Hide and he will Seek as well as my fear consume.
He'll yell Marco, I will whisper Polo and hope he will not hear.
Duck, Duck, Goose and he will choose this battered face in the mirror.
Simon Says I haven't cleaned up my mess along with empty bottles.
Knuckle Bones find old welted friends from previous Tag battles.
I Pick Up Sticks and my Tiddlywinks and decide I don't want to play.
But Sharks like Minnows and there's nothing I could say.
I've landed in the Hot Lava at the volcanoe's smoldering edge.
With enough fuel to last for days, this Manhunt has chased me to the ledge.
I guess you could say this game of House was much too hard.
Time for me to go and play some Ghost In The Graveyard.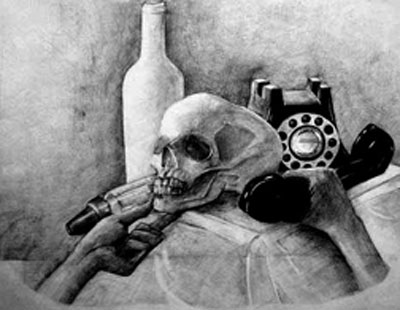 © Xiao H., Naperville, IL