Presence
July 27, 2013
I turn to look
I look into the darkness.
I cannot see anything
But I feel a presence
It lingers around.
The smell of fear is everywhere
It fills my nose
And I begin to dread.
What could the darkness be hiding?
What will happen if I turn on the light?
That's when it comes.
That's when it takes hold of me
The shadows are holding me in place.
I can't escape what is coming.
That's when I see it.
A hole that leads to an abyss
It has no end, no bottom.
That's when I hear the word
"No."
I snap back to reality
She is sitting in front of me
Her hair flowing to her shoulders
Her eyes sparkling
Her hands perfectly still.
"I'm sorry"
I can tell that she is
That she feels bad
But that doesn't change how I feel.
That's when the shadows throw me
They throw me into the hole
As I fall I think
I ask myself "Why?"
The light is fading
Darker and darker
"Why did I ask?"
The pain will never end
Because it has no end
The hole has no bottom.
So I fall into the abyss
Forever.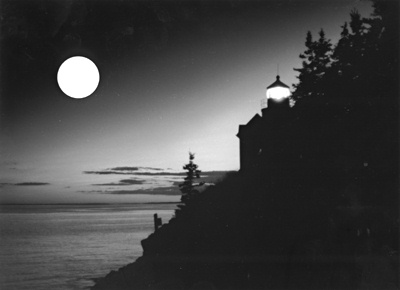 © Steve S., Marblehead, MA