Four-Foot Soldier
July 25, 2013
The silence
of mid afternoon
is a hovering breath
before the first
sharp inhale
of school bus
exhaust.

A small boy
stumbles down
the black-footed mountain
hazy-eyed,
hair a disheveled drift
of light brown feathers,
carrying life
across slumped shoulders
and inside a
plastic Spiderman backpack.

Echoes of his day
are clouded glass
I want to reach
back inside it
and find the words
that colored his lips,
the number of
times he drew
his sword against
the young faces
surrounding him--
If he even drew it
at all.

His mouth is set
in a determined line
body tilting forward
like a sapling in a storm
He sees me
the lips rise and part
forming a shape
that cuts through
Time
and suspends struggles
on a long wire
far from where we
stand, all while
the battlefield
fades somewhere below
the march of
Bravery
and the imprint
of his tiny feet…

It's 3:22 p.m.
and I
welcome home
my four-foot soldier.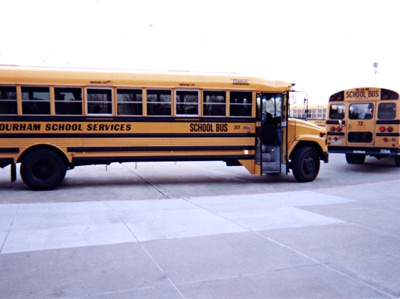 © Blake B., Highland Village, TX