Fictitious Reality
July 24, 2013
The crack of the spine,
the rustle of pages.
A small voice mumbles meekly
of deadlines, schedules, worries.
To no avail;
you have fallen in.
There is no escape from the sudden whirlwind
which now whisks you into another world.
Harry welcomes you to Hogwarts,
Alice invites you to tea.
Just when you have grown comfortable,
the darkness edges in
slowly overwhelming your senses.
Terror seeps through your chest
and you realize; you are alone.
The blinding hand of reality strikes your face
and you see stars.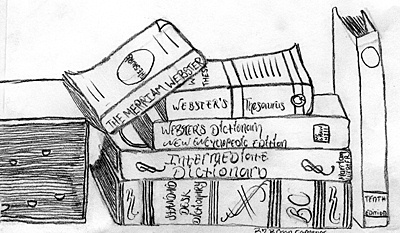 © Bryan C., Lovelock, NV