Undefined Nature
July 22, 2013
My family treats me like nothing; my life is as cold as ice. My dad said it was preposterous that I want to be a writer; I turn and tell him that I could be whatever I want. I try to be affable, but they look at me in askance. They want me to have a meaning to my life but the only thing I can do is appear as a pariah to the world.
I try to change, and I know that I cant be rearranged. They tempt me to do things that harms my sensitive game. My brain developing, my words unfolding, my heart has everything in its path scolding, They mock me, they say I'm nothing, they treat me as if I can't be anything.
My words never end; you can try to kill me, but can't kill the words I made. You may try to interpret everything I do. You can try to analyze my lifestyle. You can't comprehend what I'm telling you? Well, you know what, lets keep it that way. No question; no answers; Im undefined cant you see?
My life is a message which is too hard to explain. My mind is a weapon that I know you can't read, because it's not a game. My heart can be KIND, and yes I can be TRUSTED, but the one thing I really believe in is JUSTICE.
Justice isn't served until the one that has done wrong reached his correct penalty to life. People cant accept me for who I truly am, but they try to convince me to be something that I'm not.
You think I'm illiterate because of my race, but I know where I come from. I come from a home, from love, from hope, and from pain. The blood in my veins run deeper than the roots of the largest tree. My voice will NEVER die, because I speak for every child, every woman, and every person that feels helpless against me.
We are the victims of the simple murder case. They didnt kill our words; they kept our records who we are. They try to change the negro race by calling us niggas, or approaching us in the streets by saying " Hey Negro." It's a new day, it's time for discrimination to come to an end, it's time for people to accept the fact that we can change the world that we live in.
I'm not speaking from a political book, which was written before my time. Im speaking from my heart and from what I believe in. It's a new age, a new world. It's a time where blacks and whites come together to fight for what we believe in. It shouldn't matter if we are Black, White, Belize, Hispanic, or Indian. What matters is that we come together as one to fight for justice and fairness in our communities, our countries, and our world. We are a nation of people created by God, each with it's own purpose.
Be who you are! Fight for what's right! Be an UNDEFINED NATURE!!!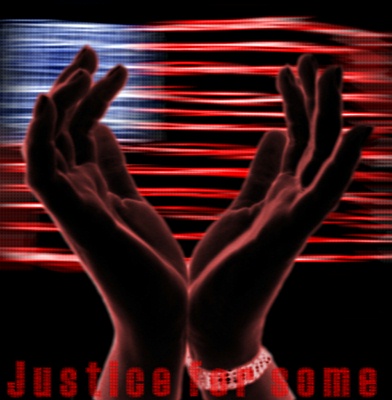 © Miranda R., Wyoming, MI