Ink and Paper
July 21, 2013
He was the Ink.
the ink that glides
Across the page.
He faded with age,
His beautiful script forgotten,
Replaced by a messy hand.

She was the Paper,
Pale and fragile,
Easily torn,
Often worn.

Ink and Paper.
Alone they are nothing,
Together they were something.
Something that changed.
Changed with time.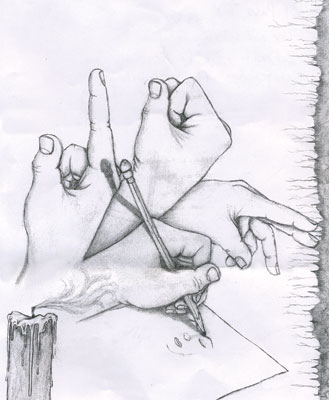 © Christopher M., El Paso, TX