The Day You Stopped Loving Me
July 15, 2013
The day you stopped loving me marks the end of this girly fantasy.

People grow up way too soon, way too fast
I don't want to be one of them… I refuse to grow up lonely and bitter…

I need you to love me again

My thoughts jumbled,
Emotions disarranged

They no longer dance about fluidly like sunlight upon ocean waves
Hence

Failing to transform their existence into elaborate, monumental, beautiful lines of poetry

I will never understand unrequited love,

It wrenches my heart as if it were a wet dishcloth.

I am an illiterate old poet and
I'll never write about our love again.

Nothing beats this pain

The day you stopped loving me.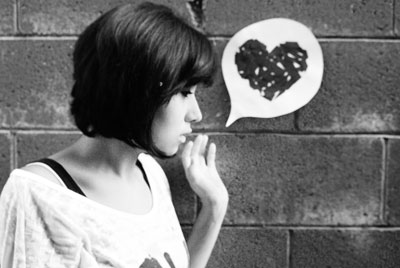 © Michelle B., West Covina, CA