What I'm Trying To Reach Out
July 12, 2013
Those emptiness, those fearfulness;
those darkness, those white dots.
The fire that's dancing in my mind;
the icy rain that's falling in my heart;
the smiley face that's hiding the crying heart.

There was a moment I didn't even know when,
when the black opened and stole a kind of innocence
away from the white.
Well, it's like a yellow light, flying passed by my side so fast that
I didn't even notice,
then found myself in a green field,
independent and strong.

Lying in the green, look up at the blue,
feels like glue that sticks to my mind,
finds out what my heart feels right.
Light up my sky, showing what I'm trying to reach out.

I'm trying to reach out for you, my famiy,
and here you are. As always, bring me the hapiness.
The hapiness, flying around with the bubbles of words.
The words, create arguments,
bail with the anger, melt with the smile.
On the road of life:
You are the light when I'm lost in the dark;
You are the red heat when I'm walking on the icy edge;
You are the white space when I want to be in my comfort world.
You are...

I'm trying to reach out for you, my friends.
You are the red, you are the pink;
You are the blue, you are the green;
You are the black, you are the white;
You are the purple, you are the yellow.
Smile when I smile;
Silent when I don't want to talk;
Comfort me when I'm sad;
Warm up a broken heart.
We're not related in blood but yet we are related.
But some of you...
Remember? We used to be so fine,
but the white was destroyed by the black dots.
Some of you are trying to catch up with me,
but we're now too far away.
Too far that I can't even remember your smile and the
shiny heart.

I'm trying to reach out for you, my future.
Just think about the future that I dreamed of
makes me smile.
'Cause I know one day it will be mine.
I'm taking the one less traveled by
and that will make all the difference.
One day,
people will be like, "Oh, she is the one."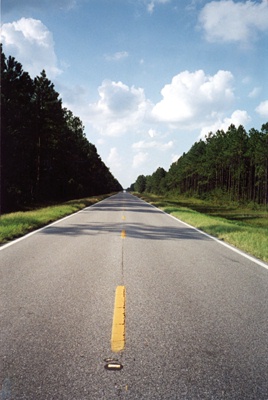 © Amanda M., Coventry, RI