Sweet Serendipity
July 7, 2013
Today I lost my guardian angel-
a woeful story to tell,
of a girl who had a glimpse of Heaven,
before being blacklisted to Hell.
The angel left her like Daniel:
defenseless in a lion's den,
yet in this version of the story,
the angel didn't return again.
Darkness began to envelop the girl,
and with it came the demons,
who mercilessly fed off of her despair;
a dementor's feast from lack of reason.
Soon the feast came to its close,
as all the bones had been picked clean,
the men and monsters were finally mollified after having finished their morbid glean.

Above in paradise her soul
now rests in lucidity,
as her misfortune becomes someone
else's sweet serendipity.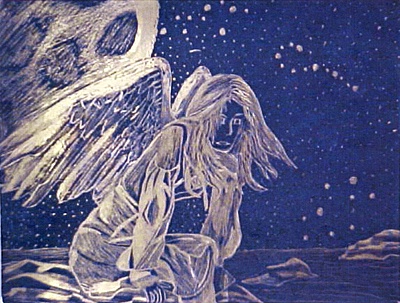 © Kaylen C., St. Clair, MI