Law & Order
July 7, 2013
Authorities got the call, and
immediately rushed into action.
Upon arrival at the scene, horror
was the predominant reaction.
Furniture was overturned, and
garbage littered the floor;
entrails were found from the back
bedroom all the way to the front door.
The blood-splatter patterns
resembled those of a kaleidoscope,
and the grisliness of it all left
the CSI's with diminishing hope.
They sleuthed and sleuthed,
but there was no body to find,
which meant that they had to take
on a drastic new state of mind.

Perhaps a sociopath had chopped
the girl up, but then where were the pieces?
And the press didn't help with their incessant demands for gripping news releases.
Exasperated detectives were forced
to head way back to the start,
but little did they notices...
that under the bed laid an imploded heart.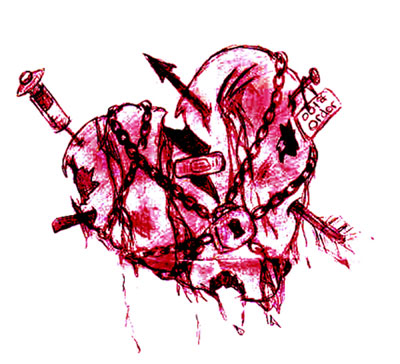 © Asia B., Hudson, MA