It's What I Live For
June 29, 2013
You call it stupid,
you call it dumb,
but what do you know?
You call me a band geek,
you call me a nerd,
but I don't think so.
You say it's not a sport,
you say it doesn't require work,
but you are so wrong.
It's what I live for,
the reason I'm here,
to express myself through melodies and song.
The people that do it with me,
they are my second family,
a feeling you will never get.
Yes I'm a band geek,
yes it's my life,
but it's something you just don't get yet.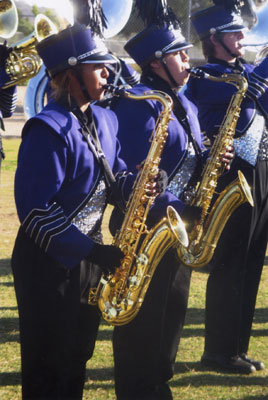 © Laurie R., Phoenix, AZ