An Escape
July 3, 2013
Another day has ended.
Trapped in the stresses
of everyday labor,
I excused myself
to the backyard.
There stood my massive oak tree,
a bulky twig in an immense field--
a shadow of nature
with its arms stretched out .
As I lay in the cushioning green grass ,
I feel vibes of life
from the trunk of the tree.
Beyond the black figure
of the myriad of branches ,
a screen of glimmering white stars2
light up the night sky2,
purple as the grapes of a nearby vineyard .
Each star had its own place,
and distanced itself
equally from one another.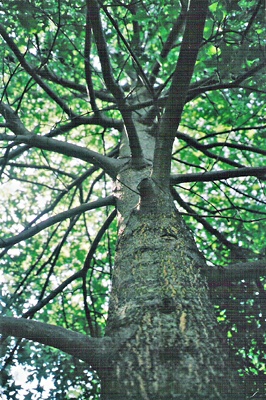 © Bhuvaneswari R., Sleepy Hollow, NY