The Reflecting Glass
July 1, 2013
And I stood there.

Gaping at the reflecting glass.

I clasped a trembling hand
Over my hammering heart.

I promised I wouldn't be like them.
I promised.

And I gazed hypnotically at Mother's eyes.
Eyebrows in a downward slant,
Precipies for me to slide down
And fall into seas of Disbelief.
Those eyes,
The slits into which streaks of
Pain and Criticism leak.
Those looks that say,
"I don't believe you."
"I don't trust you."
"I never will."
Those eyes that overflow with liquid sorrow
when the lights are out
and the door's in front of my face.

And I fingered Father's lips delicately
As terror smacked me across the face.
Those teeth that tore the skin off my chest
And punctured hole into my heart.
Those lips that could
Spit an acidic word
And flatten a lung like a pancake.
They swallow
Fear.
Pride.
They taste thick layers of morose loneliness
and grief.
And vomitted lies,
"I love you."
"I'm sorry."
"Of course I'm fine."
Those lips that would one day
Swallow me altogether.

And I bit the fingers of their
Pleading hands.
Those hands cupped into
'why?'s
Those hands thrown into the air exclaiming,
"You're not good enough."
Those fingers that point between my eyeballs,
belittling me until I'm backed into a corner of
Dark desperation.
Those hands that once caressed my cheeks
And smoothed my hair,
Now push,
Now shove.

Now they're bloody.

And Mother's eyes watched me
From the splintered shards on the floor.

I couldn't look anymore.

I promised I wouldn't be like them.

I promised.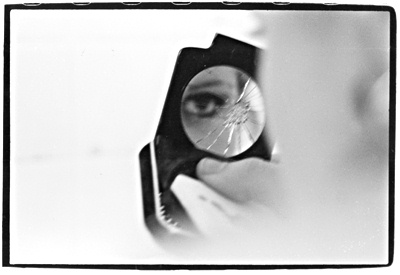 © Heather W., No., Brunswick, NJ