Attention Deficit
July 1, 2013
In our world today, people will do anything for attention.
Acting up, being disruptive, in school suspension.
People my age often disguise a plea to be noticed as pain
But before you cry out, why don't you run this through your brain.

In Africa, a mother stands helpless and crying. 
She doesn't have the money to keep her baby from dying.
It's not her fault, it's not that she isn't trying,
But in a week, six feet under is where her child will be lying
So if you haven't had your child slip slowly away to death,
Think for a minute, don't complain, and save your breath.

If you still feel like you need attention, let me tell you this story.
Spoiler alert, close your eyes, it'll get a little gory.
A soldier sees his best friend shot right before his eyes.
The man he's fought alongside for years suddenly dies.
While you swat away your fake tears he swats away the flies,
So quit whining about gossip and drama over guys.

If I still haven't convinced you that your "pain" is of no real concern,
There's one last story you should try to discern.
A girl sees her father slowly falling to cancer.
She constantly wonders why but can't come up with an answer.
She puts aside her dream of becoming a dancer
And spends every second with him, till his last hour.

So if you feel the need to be watched intently by the public eye,
All you'll hear out of me is a weary sigh.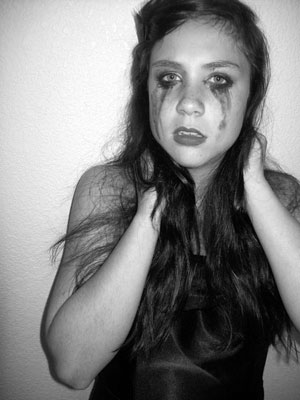 © Tiana D., Monument, CO