Be A Friend,Be A Hero!
June 28, 2013
He's been through this way too much,everyday and every night. Tears come running down his face at the words you left saying he's a disgrace, to the human race.

Look at her wrists and what do you see, another victim of bullying. Where did it start and where does it end, or do they have to depend,on their life's end?

Why do you choose the people you do, is it just that cool or are you a fool? They've never done anything to you, why be so cruel and do the things you do,you're better than who?

You're no better than the dirt, that covers the grave of your victim's heart. You're no better than a shark, that preys upon the weakest in the dark.

Sitting in a corner teary eyed,ashamed at what she has become. All alone in a cruel dark world,never to see the grass on the greener side,for she has died.

Behind the bleachers knife in hand,no one cares for him so he said. The grass turns red as he falls to the ground,he took his own life because of the words that you said best,now he's laid to rest.

All of these lives wasted away,still no one has anything to say. No one believes that they did this,but truly they did,so they hid.

Why be a bully when you can be a friend,do the right thing and dry their tears. They need a hero in their life,so why stand by and watch them die,just save your sigh.

You can be a friend,and you can also be a hero!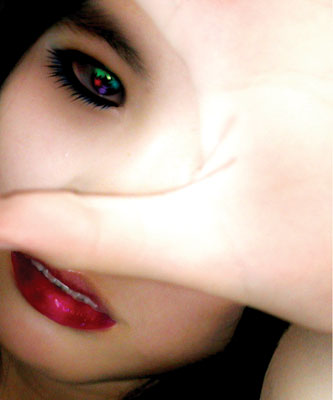 © Victoria W., Arcadia, CA