James Brown
June 21, 2013
My pen falls short upon

me reaching to your eyes
That light which shines, bewitching me along

The path where your gaze lies.
It is both moon and sun alike within

the gateways to your soul
I see the lamppost of some sin

and the dance floor of a gym.
I see a booth or two of toll

and secret circle round the whole.
And then it all comes crashing in
Rushing, gushing, and through the din
I spy the glowsticks of your eyes,
That great blue ultra never dies.

(Unlike James Brown,

Jack Flash or king with crown)
To speed them through a 3-beat

And windmill with delight
Or freehand fast free through the street

of open mouths so corkscrewed in the night.
I've lit their beauty 'neath the stars
And they were jealous of that art.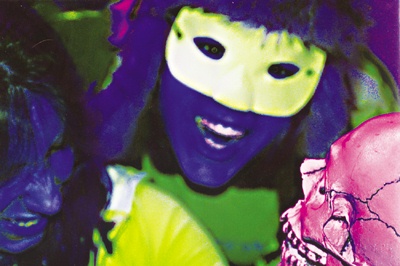 © Jon G., Bethesda, MD