Cold Night
June 15, 2013
All goes silent with cold dark air riseing,slowly I freeze clawing at my covers for warmth.
No sound,nothing moveing but my loud shivering in me lonly tent.

Stars beamed there light all around even with such Im still cold, bare to the land in my bug net tent.
My body begans to get so cold, I do not move.
In the calm of it alls close to am an them beside me so we would freeze togther.
That not being the case thoughts and feelings so strong rasied,I start to warm up flashing memoryes though my head.
That night I i survive by shuting out the negtive and leting in the warmth of those few around me.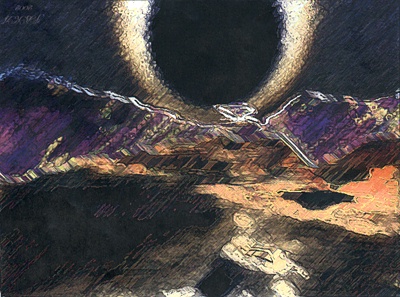 © Jason B., Colorado Springs, CO