Lonely little girl
June 11, 2013
What happened with the innocence
In that cheeky girl?
Her eyes are now darker
And I know the reason 
Her lips are closed for ever 
To protect her heart 
And she knows why
The only thing she waits 
It's the day when she can be free
Smile like before
...Remember little girl?

She didn't want to hurt anyone in the path
But she couldn't help it 
She was born for that 
She knew it since the first time she opened her wings Everyone suffered 
But she was happy 
She finally felt strong 
And that beautiful curve in her face 
Looked like a smile 
But nobody understood that lonely little girl.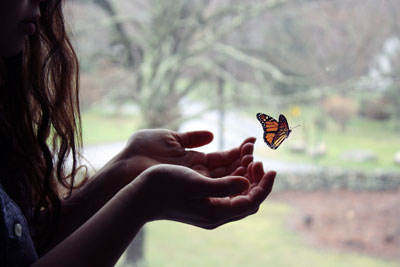 © Sandy H., Woodbridge, CT