The Sand Castle
June 14, 2013
A feat of architecture,
Sculpted from raw elements.
But no human voices
Echo in its masterfully-crafted halls.
Its chambers deserted,
Its corridors eroding.
It is a relic of a time now gone.

Waves reach up the beach
Toward mankind's brief achievement.
The first parapet collapses,
Its high rooftop crumbling.
The great wall comes down
Piece by piece, brick by brick.
Nature is not impatient.

The caretakers departed,
None remain to maintain
The elaborate towers, the stalwart gates
And the precious stones contained within.
The walls are reduced to rubble,
Burying the gems in the earth once more.
Soon the castle will be less than ruin.

A flat of nondescript sand
Marks the grave of the resolute fortress.
Scattered stones memorialize the creative mind
And careful hand which have passed on.
The time of man has come to a close.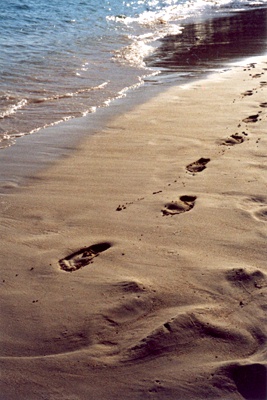 © Ashley B., Potomac, MD