Shooting Star
June 14, 2013
A streak of light makes a bright mark on the noonday sky.
Heads, scaled and feathered, look up from the forests and mountains.
"Look!" cries one. "A shooting star!"
"Make a wish!" implores another.
The streak passes over the horizon and out of sight.
There is a blazing flash
And the dinosaurs are blown away.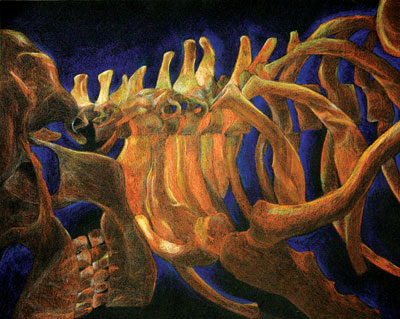 © Amy Z., Edmond, OK