Not Here
June 13, 2013
The black Michael Jordan shirt,
his red basketball shorts,
and the gleam in his dark brown eyes,
with a sweet, crooked smile,
and a soft sweet voice
his dark brown hair,
and warm, tan skin glistening under the sunlight,
he gazed into my eyes for what we both knew would be the last time.
One last kiss before I catch my flight,
right when I was just about to fall.
I told myself not to get attached,
but I made it so much harder for myself,
not wanting to say goodbye,
stall time,
drag it out,
make it last for whatever time we have left together,
don't let go.
Walk away,
don't look back as much as it hurts,
it'll only hurt more if i do.
Dream of running into his arms one last time,
but he's nowhere in sight,
and now we're hundreds of miles away,
wanting one more gentle kiss.
Hope for a shooting star,
to wish for one more day with him,
but it's useless-
that'll only keep me wishing for another day with him
Feelings sink in,
don't want to miss him this way,
can't help but wish I had stayed there with him.
Fall in love in the cruelest way,
he's worlds away,
I fall apart,
I break down,
he said he'd do whatever it took.
But it's been quite some time,
and he's not here.
Taxis and busy streets,
they never bring him back to me,
that sinking feeling sets in again,
he said he'd be here.
He's not here,
there will always be something missing.
Because he's not here.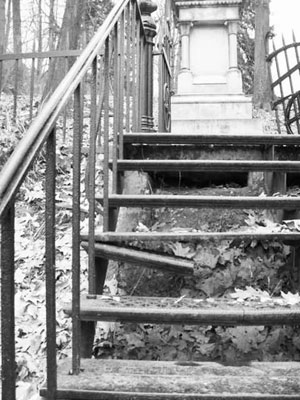 © Ginamarie D., Rochester, NY