Linoleum
June 10, 2013
I am linoleum. I am the blanket a child uses to cover up with, to escape the fear of the monster in the closet. I am the pounding of feet, running from a known enemy that lurks within the forest. I am the cheap picture that is hung solely to cover up the melting paint from leaks behind the wall. I am all of these things: the cover up, the running, the quick fix. I am linoleum.

I am good at covering up the bumps in life that come without being formally announced. I am excellent at allowing one to run from the weapons that other people fire. I am good at these things because to put me down, you don't have to break your social pocketbook and you don't have to rely on someone else to put me into place.

I sound like heaven, but I have fine print. I have rusting nails that no longer fit snugly in worn out holes in this foundation. I peel up at the edges. I expose what's underneath. Have a professional put me in place, and I will still raise. Things catch on me. I rip favorite socks and cut soles of feet. I do not mean for such things to happen, but I am not perfect. I am only linoleum.

This is my farewell letter. She is writing this for me with trembling hands, but she has let me talk for her for a while now and she is ready to continue on her journey without me. Courageous leaps and intrepid bounds are ripping me from this floor, this her, as she trades me for something substantial and steadfast. I can no longer protect from rotting wood and splinters, so I am being replaced. I worry, though. To pull me up, she must be ready to face all the things that I am concealing for her. Bumps and lumps, nightmares and ogres. She grows, she expands herself; room by room, I'm being torn up with bright eyes and conquering fists. I am linoleum… no longer held to this floor causing angst for showing true faces.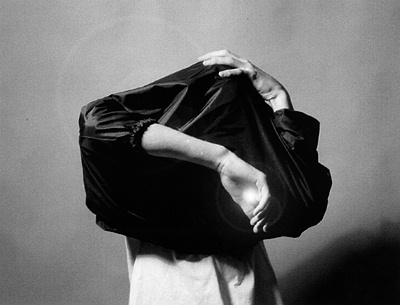 © Ben C., Marblehead, MA