The one
June 3, 2013
Part I
Maybe it's you
the one.
They speak of you all the time you know.

60 year olds at book clubs
crying over Noah and Alli;

Grumpy dads threatening trembling trespassers;

Authors
brainstorming romance novels.

They think of you.

More than I.

Little girls in oversize princess tiaras and wands-

Putting spells on innocent, unsuspecting frogs

Just to see you.

They think of you.

More than I.

Elementary girls
writing in their diaries about obsessive boys with cooties.

Ok, well,
that one was me…

But thinking of you nonetheless.

You?

It couldn't be you.


Part II
High school fanatics,
Who take Journalism classes;

AP English

Philosophy
discussing theories about love;
Writing poetry that'll never be published.

Caught up in it all,

Finally stopping.



And realizing,



It's you.



The reason romance cliches exist:
"My heart pounds every time I see him";
"I get butterflies in my stomach";
"I love who I am when I'm around him."

It's all you,

Don't you see?
In a hopeless but romantic world,
Thousands of hearts skip a beat
But never get the courage to tell you,

You're the one.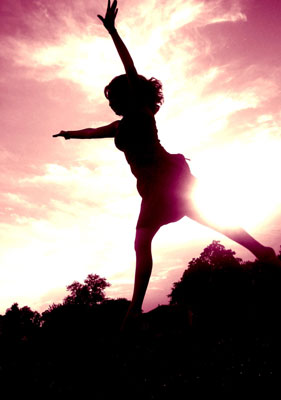 © Martha V., Morton Grove, IL