Seasons
MAG
June 3, 2013
I remember the days when the water was warm,
Our skin tanned from afternoons in the sun.
The wildflowers bloomed bright and proud,
Proud like I was of you,
You –
You and I were like the summer.
We shone bright like the sun at midday
And bloomed like the wildflowers,
Wild and free,
Floating among others like a million stars in the night sky.

As summer always does,
It ended.

The seasons rapidly turned and autumn was upon us.
The sun began to peek out timidly
For only hours at a time.
The wildflowers soon wilted,
The colors, once dazzling, had diminished,
And so did our love.

The leaves turned slowly, crimson-hued,
Finally swirling and swishing toward the ground
In a plummeting downward spiral.
They say autumn is beautiful, but I don't think so.
Not one bit.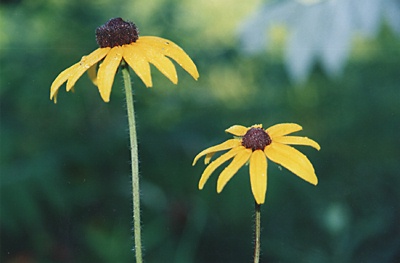 © Allison S., Eau Claire, WI