Echoes
May 29, 2013
Worthless, aimless, directionless echoes
all aimed at me.

Words are arrows, knives
Direct hits,
endless blows.
Until my battleship is sinking,
drowning out at sea.

I'd rather hear the voice of the ocean,
as it breaks over me,
as it pulls me under.

At least I'll sleep peacefully,
until it's your voice I hear
awakened from the dead of my memory.

Off, off eely tentacle!

It is the arms of this salty abyss
I'd like to rest in,
not yours.
Let go of me,
let go--
and drown out the echoes.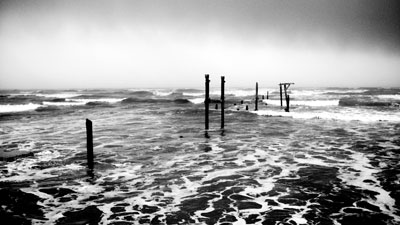 © Harrison L., Ruston, LA