Dancing Fire
May 20, 2013
I am a dancer, I stand up and all I see is millions of eyes looking at me.
The spotlight is my friend, the dance floor is my home, and the music is the sound to my soul.
Dancing is the reason why my life is BEAUTIFUL.

Have you ever notice the movement of a fire? Is like waves, isn't it?
And that's exactly what I am, a Dancing Fire.

I'm making sparks, shinning, and lightning the night with my movements.
As the fire gets bigger, so do I,
Trying to warm every-body's heart.

Bringing them joy, a smile, and a memory of what an amazing Dancing Fire I can be, and do my best performance you will see, Dancing Fire.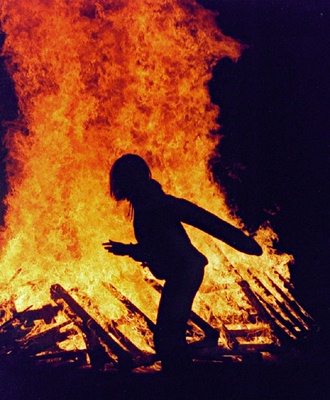 © Hali S., Robinson, IL