Secrets of the Night
May 17, 2013
I.
The dark of night is loud with life
that's naked to my eyes. I shut them
and let the night sing
the song of the owl and the fox and the
ice and the snow and the moon and the sky.
My cold breath is ragged and
jagged as the drips of water that will
be icicles come morning.
Hot puffs of breath spiral upwards, like
the smoke from the cigarettes you have
every night before bed
when you think I'm asleep.
Later, when your lights are out, I'll
stand on the porch and smoke one, too,
and watch the embers I flick glow
in the bright snow beneath me.

II.
The icicles will break in
a few days. They will fall
from however high they hung
and they will shatter into a million melted pieces.
They will glisten there, in the remains of the
snow. No longer together
but not one, not alone.

III.
In the morning,
I know that you know.
I can see it in the way
you look at me,
although you don't say anything.
You stand there with slumped shoulders,
spoon swirling milk to coffee.
I look back with the same intense eyes
and we watch each other, mother
and daughter. We're cuckoos, gone mute,
but we'd sing the same song if only
we knew the words.

IV.
These empty footprints are full of snow.
I'm going nowhere and yet all ways.
My feet know where they're going.
They've been here before, in my dreams,
and they don't need light to see.
The snow sticks in the soles of my boots
and creeps up the legs of my pants,
soaking through like tears.

V.
When you confront me,
I deny it.
I get angry.
I say things that I don't mean
and you take them as meant.
You don't light up that night.
I hear you crying in your room
as I stand on the porch
and smoke away any guilt that's left.

VI.
When I'm here, where my feet
have led me, I open my eyes.
A cluster of trees gives way to
a clearing. When you look up, the sky is
vast and the stars stretch on for miles.
I put hands to my hot cheeks
and crane my neck to get a better view.
I spin and spin and spin and spin
and when I'm so dizzy that I can't take
it anymore
I fall.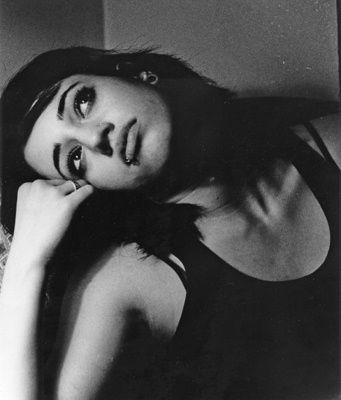 © Jessica B., Bethesda, MD