The Cartography of You
May 17, 2013
When you look in a
mirror, you don't see what you
actually look like. Instead,
you've been flipped 180
degrees clockwise. Your ears are switched,
eyes reversed, front teeth flipped. Florida is where
California once melted into Mexico. Maine extends
into Canada and Washington retreats into itself.
You're made to look bigger, uglier, unhappier.
You see yourself with sad eyes
and wish that you were thinner,
prettier, happier.
Trees that once stood tall and proud
have been chopped down by the greedy,
leaving harsh scars on barren land.
Hawaii is raging, tears of lava exploding
over and over again.
The mirror is a window into your
heart, the image you've made for yourself,
looking back at you accusingly.
The glass of the mirror
tells the truth but your eyes
lie. Cities like pimples have broken out
across once calm countrysides.
With each blemish you pick or pop
another tree is cut down, another scar is born,
both on your face and in your heart.
Why do you see yourself
as less than you truly are?
Why can't you see that you're
beautiful, just like that?
You shut your eyes and wish
that you were cute, skinny, smiling.
The blackness behind your lids
does you more justice than the
distortion you've made for yourself in
the mirror. The States are a mess.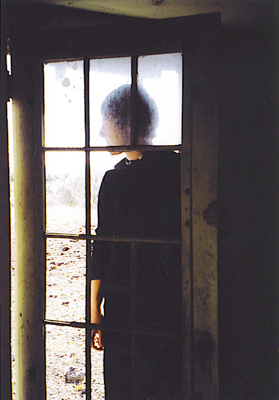 © Lindsay S., Billings, MT