The Herd
May 22, 2013
In the shade of maple trees
and your mother's pastel arms,
you read your first book,
a book that coaxes first
hesitant syllables out of your mouth,
then words: sixteen, maybe, paranoia.
Gates give and burst,
as you watch beasts tumbling out, your eyes as wide as stars:
your flummoxed herds of borborygmus,
your passionate katzenjammers lurching in the ether.
And although the dust rising from fluttering wings
seeps into your lungs,
and the thundering hooves of consonants


jostle
your
heart

beat,
your mother's fixed smile still hovers serenely as you ask,
mama, what does it mean to die?

In Shanghai,
your first footsteps shatter the neon characters who swim in litter-filled puddles
and plant dreams:
the old smell of karaoke and nightlife worms its way into your thoughts,
memories murmuring that you've never left.
But you peer into the filmy eyes
of the men fused to the tile of the sidewalk;
rusted saplings crouching in the dank cracks,
the feeble melody of their frosted breaths
and cardboard songs: please, please
my wife
lost legs
eyes,
words
but thoughts
so sown in your ears,
already more familiar to you than the beat of your own heart.

In the sunset, you look one last time
upon the creases in your daughter's face,
always carved far too soon,
the taste of the first book
still dancing fresh and crisp on your tongue.
The abyss yawns forward wistfully.
You sigh
and take your last, echoing step
and set free your last word,
muscles shuddering, wings tossing the air
as it soars to her ears:
goodbye,
come to find a new home.

And in the dark,
a wild animal
finally joins
the herd.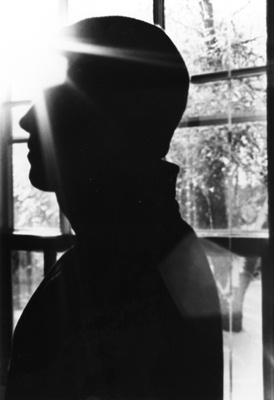 © Megan M., Rives Jct., MI