Mama
MAG
September 16, 2008
Mama says, smiling, "We cook for our families,"
as she deftly spins her spoon in a bowl like a whirlwind.
Today, she is making cupcakes.
It is my first birthday.
She lets me taste the batter with my unknowing infant palate.
As I gaze out into the bobbing sea from my bassinet,
I am confused.
It starts to rain.
Mama says, softly, "We cook with tradition,"
as she folds dough over with her spoon.
This afternoon, she is baking babka bread.
It is Christmas Eve.
She lets me add raisins to the dough with my tiny hands.
As I look out into the white shore with cinnamon smells swirling midair,
I am excited.
Snow begins to fall.
Mama says, gently, "We cook with our ancestors."
She gently stirs the meat in her crock with her spoon.
Tonight, she is making sugared beans and pork.
I am graduating university.
She lets me add pieces of bacon to the pot, cooking with judgment.
As I look toward my family and accomplishments,
I am content.
The sun begins to set.
Mama says, excitedly, "We cook for the future,"
as her favorite wooden spoon beats against the bowl.
She is frosting my wedding cake.
Today, I am getting married at Mama's house on the ocean.
I look at myself, all dressed in white.
I see Mama's face in mine.
I am proud to be my mother's daughter.
The sun is just beginning to rise.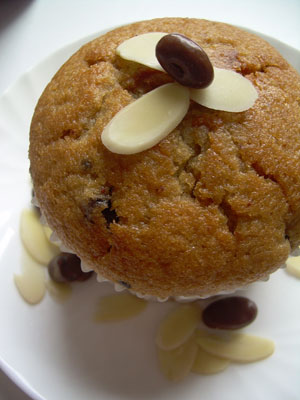 © Marietta S., Pleven, Bulgaria