Will, Is, and Was
May 11, 2013
The future:
A cold corpse
Swathed in bleak hopes and unshed tears,
Once a solace for a young girl,
A warm, soft comforter
From the cruel, disillusioned world,
Now naught but a specter,
A shadowy reminder of the past.

The present:
A broken mirror,
Cracked and slivered and strewn about,
Slightly spattered with a tinge of her red,
Another bitter admonition that
Neither naivete nor candor nor forthright demeanor
Could endure the apathetic prick
Of harsh reality's jagged, splintery shard.

The past:
A soft bed,
Beckoning once more into its
Pillowy, lukewarm folds,
All the while sneering at that
Misguided fantasy of return
To that dandy place of refuge
And all its cold, broken dreams.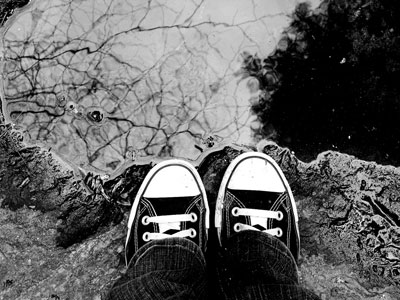 © Michelle B., Blairsville, GA