Beauty of the Storm
May 11, 2013
Underneath the dark clouds I lay, as though pinned by the weight of the sky. The darkness threatened to steal the sun's light for the rest of time, but I did not mind.
The heavens showered down rains of warmth and I reveled in the heat rolling down my skin. Drops of rain rolled down my lips tasting of nature's kiss.
Bolts of lightning flashed across my vision as the gods of the sky clashed swords. The Earth groaned with rolling thunder that boomed within the core of my fearless being.
Damp blades of grass tickled my neck as I lay on nature's bed. The dull scent of hibiscus flowers and pine nettles overwhelmed my nose.
A fresh wind blew upon my face and danced among the surrounding forest. The trees swayed in response and sang with their ancient voices.
I could do naught but lay there and feel the strength and experience the beauty of this moment. My own heart beat to the tune of the storm, nothing else mattered. I became part of the storm and it became a part of me.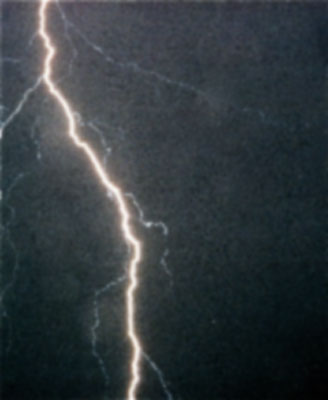 © Zachary C., Arlington, TN