An Open Casket Funeral Service
May 11, 2013
The years had carved canyons into your face.
Your tears flowed along wrinkled ravines.
Its strange to think the lines around your lips
Document exchange of past friendly smiles,
And the pale feet at the foot of your bed
Outwalked me by many hundred miles.
Any heat has left your clammy pruned hands.
Time beat you, and he is endothermic.
He veiled your once bright eyes with filmy gloss.
And mailed the soul behind them to Judgement.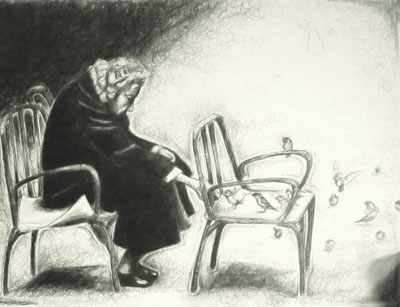 © Anna P., Poulsbo, WA