I am afraid
May 9, 2013
I'm afraid.
I'm scared of words

I keeped them locked in my journal

Brown cardboard cover

And lined sheets

That I keep hidden over my bed

They call to me as I sleep

They shuffle around my room

Making the floorboards creak

I'm as afraid of words

As I am afraid of this poem

All these poisionous verses

And shattered lines

"Couldn't have you chosen a safer medium?

Perhaps some prose?"

But, no

I torment myself with off beat lyrics

Written In Pen

And half-assed ideas

On my hand

I'm afraid of poems

I'm afraid of my pen

I'm afraid what will happen when

I let my voice sing

What punishment I will recieve for my crimes?

Many have been burned for their words

Many much less brave then I

I've seen men suffer

I've seen lives lost

When a word after a word is power

And when all that power topples off

Empires have fallen to dust

Warriors sank to their death

For much less than some misplaced blots from my pen

I'm afraid of this

And much more

I'm afraid of my words

And scared shitless of yours

"What would they think?"

"What will they say?"

These thoughts are weighting my down

But by the end of the day

A word after a word is power

A line after line is verse

But I rather keep my mouth shut

Than be crushed in the dirt

"Father, will you cleanse me?

Get rid of all these evil words?

Father, Father where are you going?"

You're as empty as my words

I'm tired of shouting after you

My mouth is hoarse

I losting voice

So I'll write some words to help me

Poems to weep

Songs for sleep

I've been mind-washed of all these impurities

But I keep coming back to my desk

I'm afraid of these words

God,Help Me!

I need some sleep.

But I won't let my fears hold me back.

So I take out another empty sheet.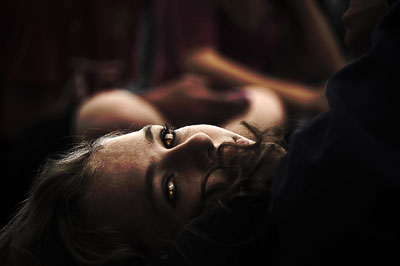 © Calvin C., Salt Lake City, UT