Sunrise and Sunset
May 3, 2013
Colors streaking across the sky,
A big arc of orange and pink and purple,
Ascending across the darkness with pride.
Rotating and weaving through stars,
The light comes quickly,
The colors cutting the blackness,
And fading into a light light blue.


The sun falling in slow motion,
The bottom nearing the horizon.
The blue blanket we call sky,
Getting ready to desert us.
An orange flame catches in the horizon,
An enferno lighting the earth on fire,
Spreading across the line of trees,
Orange and red burning bright between the branches,
Last glimpses of the sun,
Leaving the earth aflame to run.
The burning soon subsides,
Leaving ashes in the sky.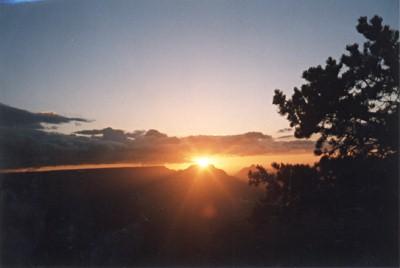 © Amanda T., Scituate, MA