Dolls
April 24, 2013
Knocking on the echoing head.
It's evil. That's all that can really be said.
Laying with my eyes open in bed.
Through my whole body the fear has spread.
Knowing all the while I might wake up dead.
Into this fantastical nightmare I have been lead.
A body hand sewn thread by thread
Lips that bear the color hypnotic red.

A demented smile worn on it's face.
A frilly dress made of lace.
If only this toy I could replace
all these memories I wish to erase.
I will never find a hiding place.

Every night I try to sleep,
but around my room I feel it creep.
Far away from here I wish to keep.
In my dreams it climbs deathly deep,
and I wait helplessly for the alarm to beep.

Morning will come and away I will stray.
Yet at school I can not keep me fears at bay
for recess will come, the time to play
and the girls will bring their dolls, just like everyday.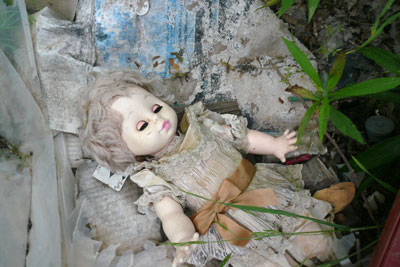 © Ashley J., McDonough, GA