Forevermore
May 5, 2013
My eyes open
like windows
into my soul.
My emotions dance across my face
like a ballet
open for all to see.
But no one sees.
It is nighttime.
The darkness embraces me like an old friend
As I lie in bed.
I do not weep or curse or pound my fists.
I lie, a rigid statue.
My mind is blank.
My hands are empty.
My mouth is closed.
Forevermore.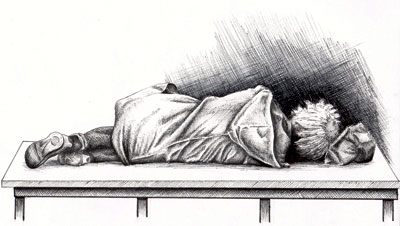 © Devin N., Sherrills Ford, NC