Lies and the Truth
May 2, 2013
Surrounded by a deep seeded silence,
Stuffed tight in a compartment of lies
I felt the pressure of a thousand books
Piled high upon my shuddering chest.
The pages: numbered, lettered, and tattered
Condensed into a million lines of text,
Burrowed deep like a disease, the words upon
Words are snaked and coiled, choking the
Life out of naivety. Papers, even
Magazines shadow the words. Politicians
Voices ring out with clarity, the falsity
Of man's distortion. A forgery of
Time, the fabrication of a countless
Number of threads, interwoven, tied
Tight as if they were just another noose.
Societies epidemic of the
Death penalty. Permeated into
The havens, the pockets of fading light,
The simple white lie morphed into deceit
As if it was the mother of all storms,
Roiling in a bleeding black, wreaking
Havoc upon the masses. Words, books,
Papers, the crackling of a news report
Spoken through a computer screen, its
Blank white showing no face, no personality.
The lies built up, years upon years, a slow
Culmination, they are piled like bricks.
The mortar drips with disdain as the building
Grows, a skyscraper with no window panes.
And we, the supposed innocent, are
Buried deep, choking upon the crumbling
Earth, entombed within our own colloquy.
An argument across the continents,
The voices of the skeletal beings that
Could be great. My lungs begin to concave
Inward as I seek our salvation. One
Prick of a clean needle, the pump of true
Air. Words passed across lips that haven't
Cracked with time, a mind either too pure
To mold or too raw to be infiltrated.
Phrases that speak our liberation. Mankinds
Elixir that starts with just a soft spoken
Word, one noise to begin the destruction,
The crumbling of a library of black lies.
A pistol fired into the silence
Of a thousand mindless and deep voices,
The shock of the elegant and naked truth.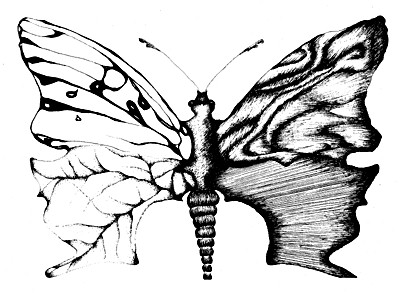 © Cara L., Cheney, WA