Thunder
April 29, 2013
The thunder of the night,
Plays a rhythm on my soul.
BA DO BOOM.
The lightening of the night,
Also plays a toll,
ZIP ZAP BOOM.
The shattering sounds of a summer storm,
Ring in my ears- until…
ZIP BA DO ZAP BOOM!
I don't hear it anymore.
I look out my window,
It's as calm as could be,
Then I realize,
The eye of the storm,
Is ME!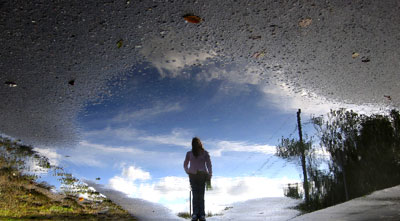 © Daniel H., Oak Bluffs, MA