My Love for Lady Bug
April 27, 2013
My heart is heavy as I write these words. It hurts to say that I've lost my world. As my heart breaks with the loss of your love. My memories of you more precious. Your pictures my most treasured possessions.

Closing my eyes I can still hear the noise of your doggy paws walking the floors. Your bark so beautiful still echoes through these halls. I still smell you on my cloths.

My heart is heavy and my mood is low. Please come back I need you Lady Bug. Eleven years is what we've had until Kidney failure took you love. Your chocolate eyes once filled with a feisty spirit now stare lifeless from their empty depth. I watch as your eyes droop weak and your breathing slowed. I listen as your heart beats no more. I kiss your forehead and said goodbye. I left you with the vet as I got back in my car. We'll get you back but in a cremation box.

I have a lock of your hair and collar in my room. A little part of you to keep with me. It's safe up high at of reach. Lady Bug your my best friend and trusty companion. Your forever a part of me Lady Bug.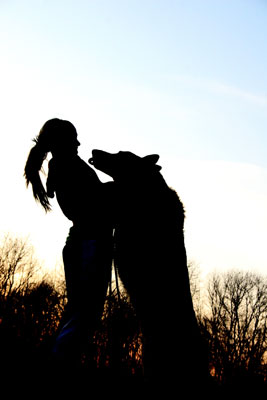 © Brittany U., Terra Alta, WV