A Rainy Day
April 26, 2013
I Feel like I'm drowning.
Floating farther and farther away, from the people I love.
Sinking deeper and deeper, from the air I breathe.
Gasping more and more, for something that is not there.
Reaching faster and faster, for something that will never be there.
Hoping less and less, for someone to save me.
Yearning harder and harder, for something that doesn't exist.
The aching getting worse and worse, because breathing hurts.
Burning hotter and hotter, for something I have lost long ago.
Listening longer and longer, to the sounds of the sea because it's all I have left.
Screaming louder and louder, for someone to hear me.
Kicking quicker and quicker, to escape these icy depths.
As soon as I surface,
I feel like I'm drowning all over again.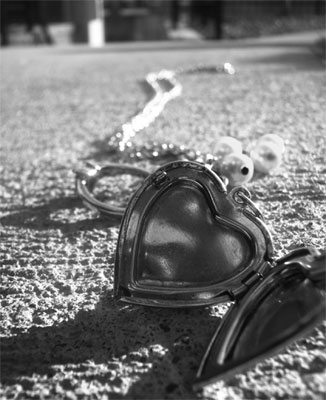 © Francesca Y., Robbinsdale, MN