Random Thoughts
April 17, 2013
How difficult it is to rhyme,
How hard it is to satisfy every requirement,
How boring it is to repeat the same words and sounds.
There is no such thing as a perfect piece of writing.
Must it contain a message or theme all the time?

There are feelings and thoughts trapped inside me
I cannot express them perfectly.
They are always jumbled in my mind,
Swirling around, crashing into each other,
Even disappearing altogether in an instant.

I always worry I will never be good enough.
I'm no John Updike, who can predict a social revolution in one story.
I'm no William Shakespeare, who made the people talk in ten syllables.
I'm no Tupac Shakur, who can grow a rose from concrete.
Who am I supposed to be?

I feel…
I should tear another sheet of paper out,
Break another pencil apart,
Read another piece of poetry
Hopefully something comes to mind.

I bang my head on the table
Frustrated and heartbroken
As another harsh comment comes my way.
I fix what I write, but wonder
If it's any better than last time.

I finally know my own answer.
I can't please the entire world.
There's always going to be mistakes,
Someone will always tell me this is no good.
But that won't stop me.

No one can tell me to correct my own thoughts.
People may have the power to criticize
But I wield powers too.
I wield the power of my own pen and my own mind.
I write to express how I feel, not to please.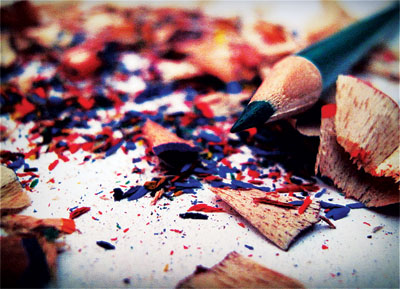 © Rosalee M., Lowell, MA