Leaves
April 25, 2013
Charlie was bought,
Four years ago,
At a yard sale, for twelve dollars
And fifty cents.
 
Within the first year,
He fell in love with his owners,
A teenage girl,
And her father.
 
He would watch them talk,
About school,
And what they wanted for dinner,
And how much they missed her mother.
 
The second year, he watched as
Eyeliner and lipstick painted itself
Onto the teenage girl's face,
A cement mask with no room for a smile.
 
After three, Charlie wept as
The girl fell in love with a
Beautifully tattooed boy,
Who was just as painted on as she was.
 
The father fell in love with the contours
Of lonely, broken beer bottles,
And lonely, broken women.
And like the spine of the father,
 
Charlie's leaves wilted,
Until there was nothing left.
He was moved to the cellar,
Where no light could reach.
 
And as the fourth year came,
The teenage girl grew into a scar,
And the father melted into a bandage,
And Charlie hadn't been watered in days.
 
The house plant needs to live.
He needs to figure out
The ending of the story
Of how the girl and her father
 
Carved new hearts for each other,
Using the very knives
The world had stuck
In their backs.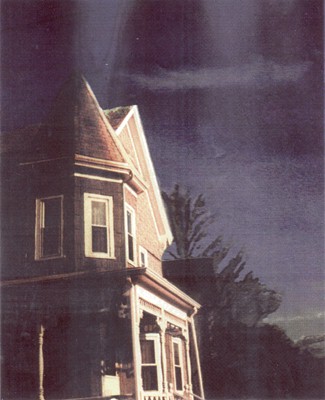 © Elyse G., Wilmington, MA