Yeah I know what you're
April 23, 2013
Yeah I know what you're
for. I know the furtive thinking,
waiting, lips poised at the edge of a
thick glass drunk on wonder
and alone.
I know all your wakings up and your
goings to and fro;
they are set on my collarbone like pearls
swinging. Like
pearls breaking.
Yeah I know what you
are, that longlimbed thinfingered appartion
that sits patiently on my bedsheets
and breaths. Gently. In.
Out.
And beautiful, besides.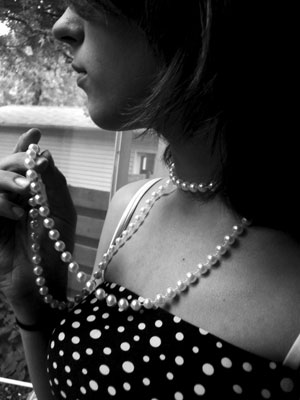 © Elaina V., Canton, OH